This process is only needed if your extender ('Fred') comes disconnected from the printer.
FRED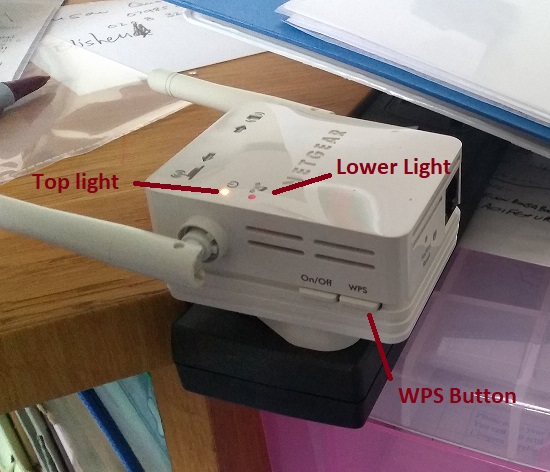 Plug Fred into a power source near to the printer and wait for top light to turn green.
PRINTER
Go to
SETTINGS
then
WIFI
then
WPS/AOSS
FRED
Press and hold the WPS Button until Lower Light starts flashing
PRINTER
Press OK
FRED
Relocate Fred to a suitable location, e.g. on landing as discussed.
Fred will survive being plugged in and unplugged.